With social media has become such an important part of our lives, we invariably end up eyeing on influencers and bloggers for entertainment, lifestyle, fitness and even how to pose for pictures.
With so many influencers in just one giant platform, there are only few who gain momentum and become stars with a massive following. One such personality among them is Murat Tavman, who enjoys more than a million followers on Instagram.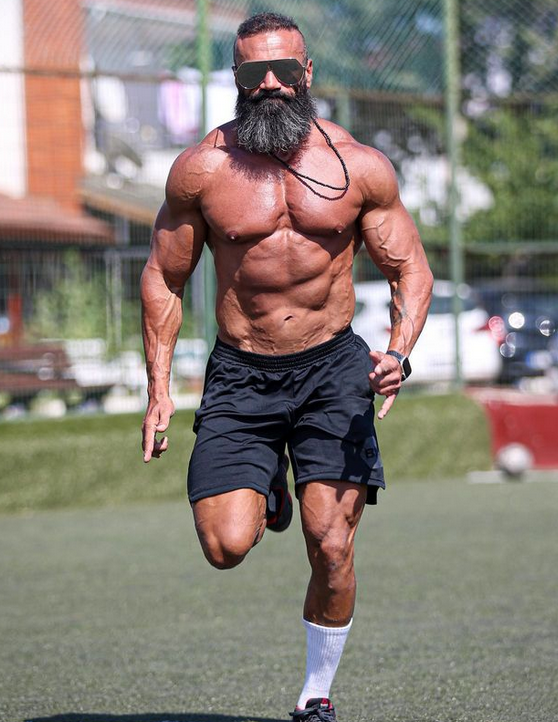 Murat's incredible pictures and bold fashion choices that often garner attention leaving his followers awe-struck. Despite earning such massive success, Murat never allows success to get to his head and instead focuses on learning more things and acquiring more talents.
Also Read: Mary Cristine shares few tips to maintain youthfulness with an incredible physique
This alluring fitness model will leave you gasping for your breath with his pictures and social media posts. When you look at his posts on social media, you can't help but wonder how he stays in shape and flaunts those muscles.
But working and maintaining a social media page with a huge fan base is not a piece of cake. Murat has revealed how fitness and nutrition have become an integral part of his life. And unlike most fitness models, Murat loves what he does. Moreover, he's a stunner who always challenges his potential during his workout regimes.
He had previously stated that he has developed a "passion" for training and above it all, Murat believes in maintaining a good, healthy, and balanced diet. He is a firm believer in 'You become what you eat and do.'
Another thing that Murat ensures to always keep at the forefront is his positive attitude. Speaking about the same, Murat had said, "What you think is what you become. You need to be sure about your destination, it is how the journey becomes easier and more fruitful."
On the work front, Murat has several interesting international projects in line. To have a glance at his bold photoshoots, follow him on Instagram @murattavman.