Samir Jezzini is a successful Lebanese entrepreneur, currently living in Dubai. He is an expert when it comes to navigating the financial markets. Cashing in on his wealth of knowledge and expertise in trading to accumulate his own fortune, Samir has now dedicated his time to his business, Supreme FX. As an experienced trader, Samir helps his clients realize their financial goals through exceptional management of their investments and assets.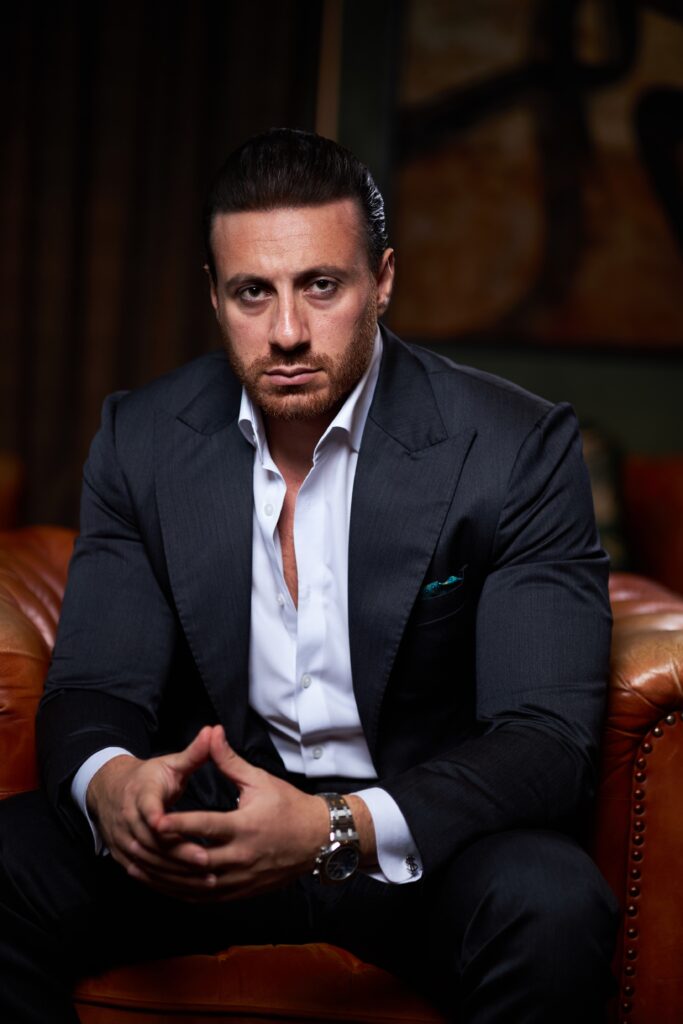 Samir was raised in Sidon, South of Lebanon, where making a living was a struggle. He further decided to initially start his career as a bodybuilder in order to survive the challenging situations and the rough lifestyle he was living in, in order to put a bread day and night on the table for his family.
Samir started his career as a personal trainer, and started distributing nutritional supplements in the local market, with a dream to become a world champion one day. The dream was destroyed when Samir had faced a devastating incident while he was on his way to Olympia, where his left 'Major Pectoralis' was ruptured. This made Samir realise that his purpose lies somewhere else.
In order to switch to a different profession, Samir travelled extensively throughout Africa seeking different opportunities, building startups – failing in many, while succeeding in few.
Also Read: Entrepreneur Seif El Hakim believes that success does not come easily
Simultaneously, Samir started exploring the world of trading and learned more about how financial markets operate. After gaining a strong sense of work ethic and meticulous attention to detail, allowing him to envision his success from a young age, Samir understood that his purpose lies in this industry!
After making a successful living from trading conventional assets and cryptocurrencies, subsequently dealing with HNWI and UHNWIs and advising them on investments, using complex financial products and successfully managing and growing their portfolios, Samir today is a self-made entrepreneur as the founder and CEO of Supreme FX which is a CFDs brokerage house and investment firm.
Today, we take a close look at Samir Jezzini's life, and the aspects that helped him become who he is today, and the goals he has for the future.
What is the secret recipe to become a successful trader?
There is no such secret recipe to become a successful trader. Educational content about trading is found in abundance online. What differentiates a successful trader from a losing one are the habits of his daily activities. Trading reminds me of my previous career as a bodybuilder. We were all working out almost as hard but the difference was in our diets. Similarly goes with trading! Most traders nowadays know about the trading techniques, albeit it is the lack of emotional discipline that makes the difference.
Were you always profitable?
"Definitely not! Trading is more of a warzone to me. You win few battles and you lose others. A wise trader lives to trade another day. He cuts on the losses and holds on to his profitable trades. He is disciplined and resilient."
What was your best investment?
"I waited patiently for the right opportunity. Fundamentally, I knew that the world would face an economic turmoil sooner or later. Followed by the Covid-19 crisis, it made it happen sooner and that is when I took advantage of a profitable gold trade, invested in the crypto market at an early stage and took advantage of the US market dip in March 2020.
What are your future ambitions?
BHAG – Big Hairy Audacious Goal. I plan to run and grow Supreme FX with my family to become the most innovative and successful firm in the world which maintains both its pragmatic and ideological sides of the business to benefit the needy from what GOD has kept with me in custody.
Also Read: CEO of HTP GCC Ehab Elhawary possesses a vast amount of experience in establishing successful plans for his company
Samir believes in contributing toward a long-term, sustainable, and successful future for his team, partners, community, and the world at large. He is already making waves in the corporate and investment sectors. All of Samir's hard work has finally paid off, and this is just the beginning.
Make sure you follow him on Instagram @samirjezziniofficial