Dubai is considered as one of the fittest cities in the world, thanks to its number of trainers, gyms, facilities and all above that is its annual fitness challenge where residents are encouraged to exercise for 30 minutes every day for 30 days.
Exercising helps in boosting your confidence and also builds up your self-esteem. It also releases happy chemicals.
Moreover, there are hundreds of fitness enthusiasts and trainers in Dubai who are taking their experience online and sharing it on social media platforms like Snapchat and Instagram.
Here are few big names in the fitness industry that are also ruling the internet-
1. Steven Wilson
Steven Wilson is an online trainer who has also been featured in many magazines. With a training and nutrition plan tailored to you, individual exercises and regular success checks and motivation calls, celebrity trainer Steven Wilson will help you achieve your dream figure.
Steven will accompany you personally as your fitness coach over the next few months. The fitness program is designed for a period of 3 to 6 months, depending on personal goals and can be easily extended by arrangement.
Website: https://www.wilson-training.com/
2. Maher Habboush
Maher Habboush is another big name in the fitness industry who has won couple of awards in Dubai including 'Dubai Muscle Classic 2021', 'Dubai Muscle Beach 2020', and grabbed the 3rd position in Gulf Classic competition.
YouTube: Maher Fitness
3. Moosy Albalooshi
Moosy Albalooshi is an IFBB Pro winner and represents United Arab Emirates. A father to two kids and a blessed husband, Moosy balances his life and tries to keep his family happy along with keeping fitness as his top priority.
Instagram: @moossy
4. Mahmood Alblooki
Mahmood Alblooki is a personal trainer, based in Dubai. You can see Mahmood as more of a fitness model because the way he manages his style and aesthetics, you will find him as a person who's true to his passion & profession.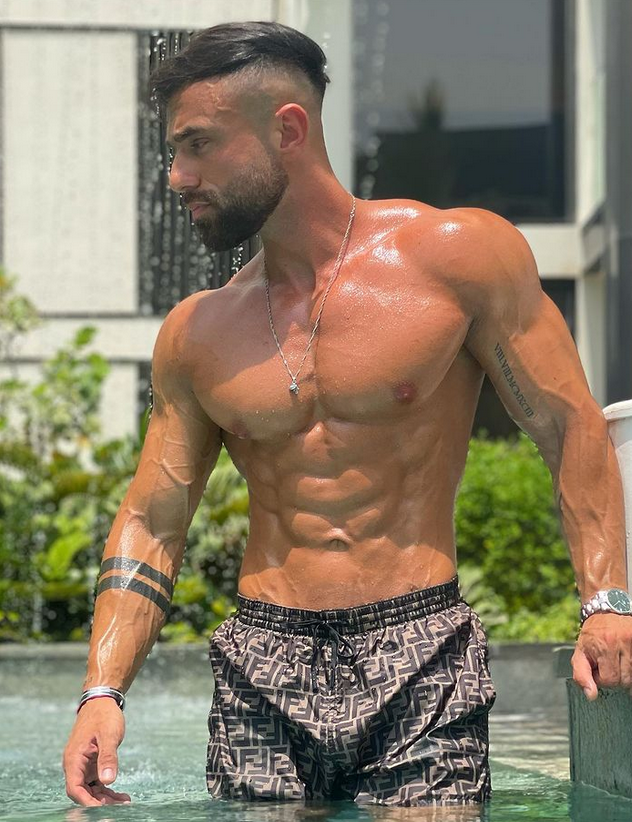 Instagram: @m7moodb_
5. Naser Kayali
Naser Kayali is an ISSA-certified fitness professional who can help you set realistic goals and transform your health and your life for the better. You can reach out to him directly via his website.
Website: https://trainwithnaser.issacertifiedtrainer.com
6. Abdulla Mohammed Gheyath
Abdulla is one of the most famous IG personalities based in Dubai. He's known for his charming fashion-sense and the way he combines the overall fitness niche with modelling.
Instagram: @abs_gh
Also Read: Meet Mohamed Sayed, excelling beyond boundaries as an exceptional fitness model