Influencer as a successful career has now become a most wanted choice with thousands of aspirants who chase the dream of being the next big fashion influencer. However, those days are over where you could count on your fortune just to become famous, as now there's a very rare chance of it actually happening. Moreover, it also requires utmost determination to become a successful fashion influencer.
To stand out and compete with other big influencers and get noticed, you need to plan, prepare, and execute a comprehensive social media strategy.
It is also very important for an influencer to have a pleasant mindset, a lot of charm and elegance, and who knows this better than Rosie Abou Nassar, a stunning lifestyle & fashion influencer from Lebanon who has made her name in the fashion industry with her charming looks and hard work.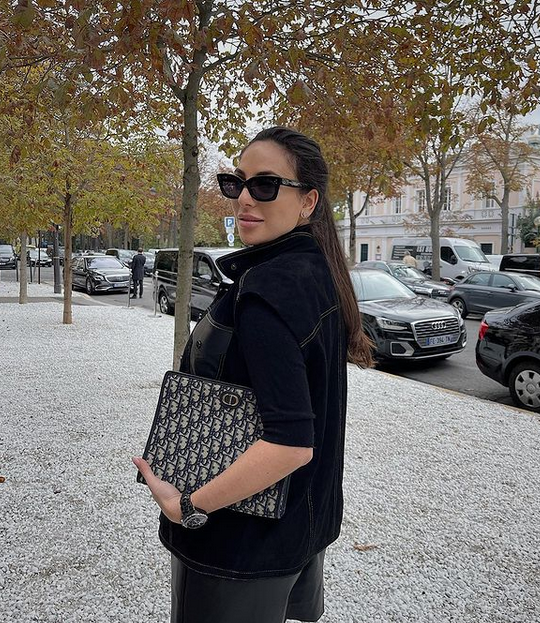 She has a fascinating camera appearance and while looking in the lens Rosie manages herself very beautifully. She has profoundly expressed each and every aspect of her life through her subtle heart, right from the hardness of the sizzling desert sand to the softness the small drops on a rose petal. One can compare Rosie with a mythical figure whose eyes are used by an author to compare a miracle to reflect the world of a successful influencer. In the world of fashion, Rosie has done several assignments.
Also Read: Sarah Oueslati, founder of perfume brand Lunaire is now conquering the fashion industry
Lots of fans hold high expectations of her, and Rosie tries her best to deliver it through her contents. Moreover, she is a notable face in the fashion industry because of her ravishing looks and a great sense of style. She is a stunning Instagram personality who loves sharing new content that her audience wants.
Rosie's Instagram handle is that of a story book – which showcases the most desired hotels, food, and landscapes. Moreover, she expresses her lifestyle in the form of pictures and reels. Hence, her followers get inspired by her outfits and beautiful destinations.
You can check out all of Rosie's gorgeous photos on Instagram @rosie.abn