Nahla Alshaikh is a renowned Dubai-based artist who also works as a senior wealth manager, and deals with top-notch and high-net-worth individuals using her vast financial experience, qualities, and talents to be always one step ahead in the financial sector and as an artist combined together.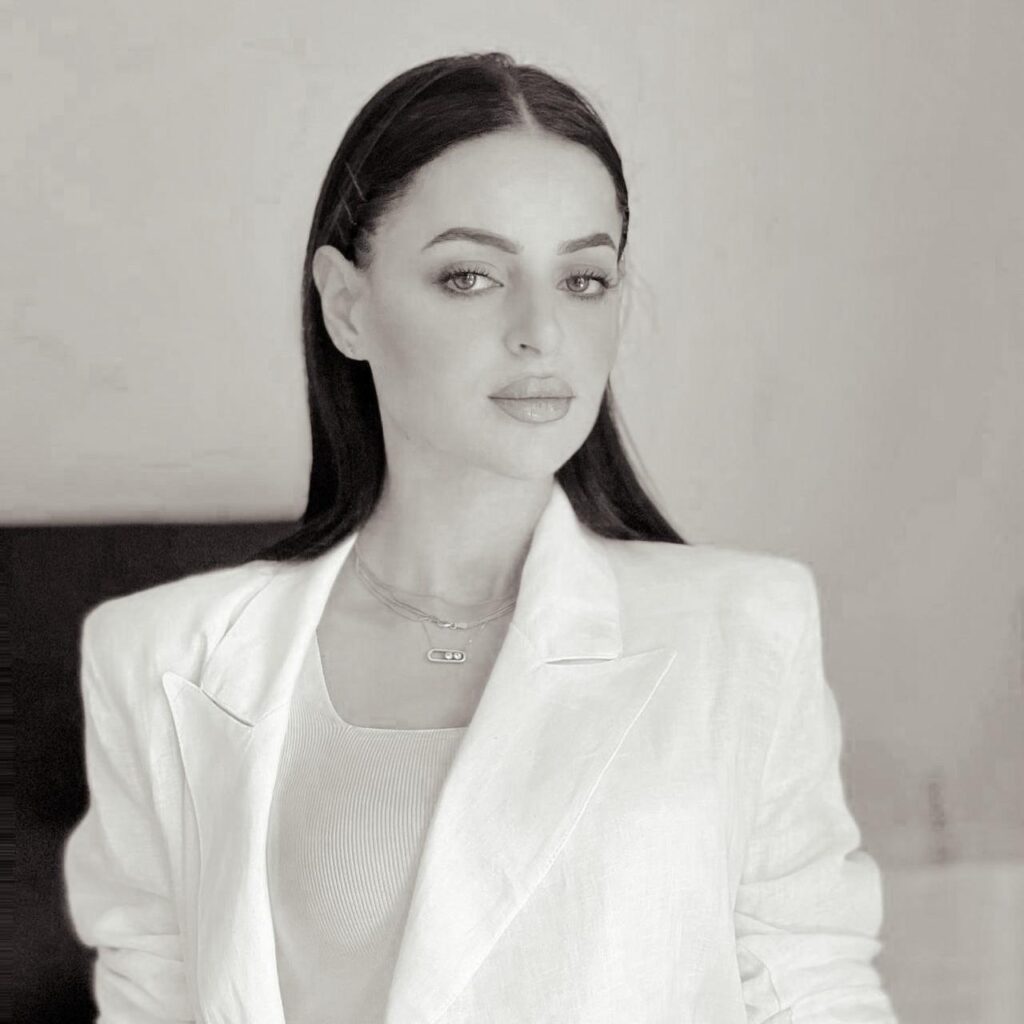 Many people dream of becoming successful entrepreneurs someday. But being an entrepreneur in one of the fastest pace cities around the world (Dubai) requires vision, clear goals, and an innovative mind paired with creativity, a quick adaption to the market challenges and culture, if only you understand the system then you can stand out and be part of the game.

Nahla Alshaikh
Nahla has accomplished great results in both aspects of fine arts and finance, she has proved that you can always combine creativity and a business growth mindset. She is a trusted financial advisor enhancing profits and maximizing sales opportunities by managing huge investment portfolios on behalf of her clients. Hence, she believes that emotional intelligence and her artistic background play a very big role in her successful career.
As an artist, Nahla grew up in an artistic family and found her inspiration from the beauty of Dubai's color plates whether it's the brilliant brownish shade of the desert or the way the light filters through the high-rise buildings of the city.
Since the last few years, she has learned how to develop contemporary ideas using traditional techniques, to her the artistic process and the creation are more important than the actual artwork itself, her ultimate goal as an artist is to continue growing and evolving, to push the boundaries and spread peace and love through her paintings.
Also Read: Promising Dubai based fashion influencer Leen Jadaan continues her journey to success
Nahla has achieved a big name in the entrepreneurial world, and now she's focusing on achieving greater heights. Moreover, her work has been featured in several magazines, international publications and recognized in several exhibitions including solo and group shows.
I believe that it's important to be open-minded and not get attached to a particular idea. We should not limit our thinking by falling in love with just what we have now. The best ideas are formed through exploring other ones!

Nahla added.
Nahla has been a key component for success. Moreover, she is all set to showcase more of her elegant lifestyle as an artist and financial advisor to more people.
Follow Nahla Alshaikh on Instagram @nahlaalshaikh89.