A lot has already been written about the growing industries across GCC, which have seen a constant rise, especially post pandemic. Furthermore, this also proves the hard work of the professionals across different fields who have been putting their full efforts in every possible way to take their respective position to greater success levels. However, few professionals, especially individuals from the younger brigade, have proved the unusual and have gone beyond boundaries to create their unique niche in everything that they have chosen to lay their hands on. Content creation is one such field that has seen the rise of many such talented beings from the young brigade, who have tried to work towards inspiring greatness in their respective industry to offer something unique to their audiences. We couldn't help, but noticed the swift rise of one such female content creator named Nazha Ghaleb.
Nazha Ghaleb, also known as 'Nana' is an 18 year-old girl from Lebanon, who as a teenager dreamt of becoming a successful fashion influencer one fine day. Now being popular for the same, she is also being recognised as a renowned content creator to the GCC.
She regularly posts pictures on her Instagram handle and she wasn't aware of her destiny secured to it. With the surge of followers in next to no time, Nana got the brand endorsements at her door. It has been almost a year down the line and she is now working as a full-time content creator, collaborating with bigger brands and great major events.
When we asked her for her secret to immense success in such a short time, she said:
"What started as a hobby for me, soon turned into a side profession. I started blogging and creating content just last year! Luckily, my account grew quickly, and my passion has landed me so many collaboration opportunities. I have faced a lot of obstacles throughout my lifetime, but I learned to not let anything get in the way of achieving what I truly want."
Being a multifaceted personality, there is more to Nana's journey. Well, she had several other plans to make it real. Moreover, her painstaking efforts gave her the fruition like a shot and the journey is still on.
"Ever since I was a young girl, I've had a thing for fashion and creativity. I used to post my digital art and traditional drawings on Instagram, which got recognized by a lot of local and international celebrities. Later, I decided to focus more on posting my daily life and things I like most. People continued to support me and soon enough, I reached a huge audience from all over the world."
Also Read: Engaging with your followers is very important, says fashion influencer Anna Alimani
Nazha, being a full-time content creator on Instagram inspires the masses online and makes them believe in themselves. The bare minimum of any human being, she is putting in a great contribution in her society which is indeed a need nowadays.
"I am currently majoring in Medical Laboratory Sciences at the University of Balamand, in Al Koura, Lebanon. Moreover, I became the first social ambassador for Anera, an NGO that aims to help Lebanon, Jordan, and Palestine. Apart from that, I am the vice president of the MLC club at my university, and have been supporting CCCL (Children's Cancer Center of Lebanon) on my social media for almost a year now. I'm also a mental health advocate who strongly encourages breaking the stigma regarding mental illness, as I struggle with panic disorder myself. Never letting anxiety stop me from creating content, I continue to share my opinion on social issues and raise awareness about any matter that I believe should be brought into light. I can't wait to help more people and create more aesthetic content."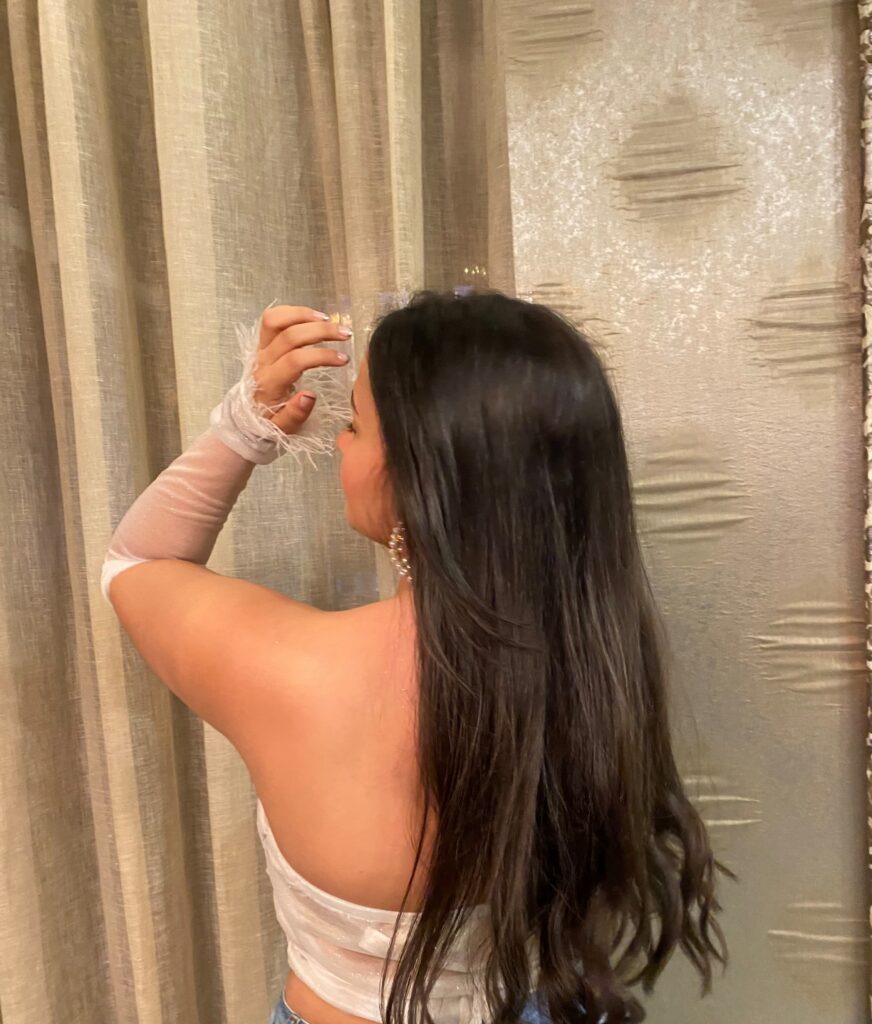 Undoubtedly, a girl like Nazha is truly a push to many more content creators hesitating in the queue and she has proved it with more enthusiasm and determination every time.
We should support Nazha Ghaleb in her journey to success where we predict a brighter future waiting for her ahead.
Follow Nazha Ghaleb on Instagram @nanaaghaleb