HQ MENA is a leading events management company based in Dubai, United Arab Emirates. The company is proud to announce their upcoming Blockchain Expo Dubai 2023 event which is all set to take place on September 20-21.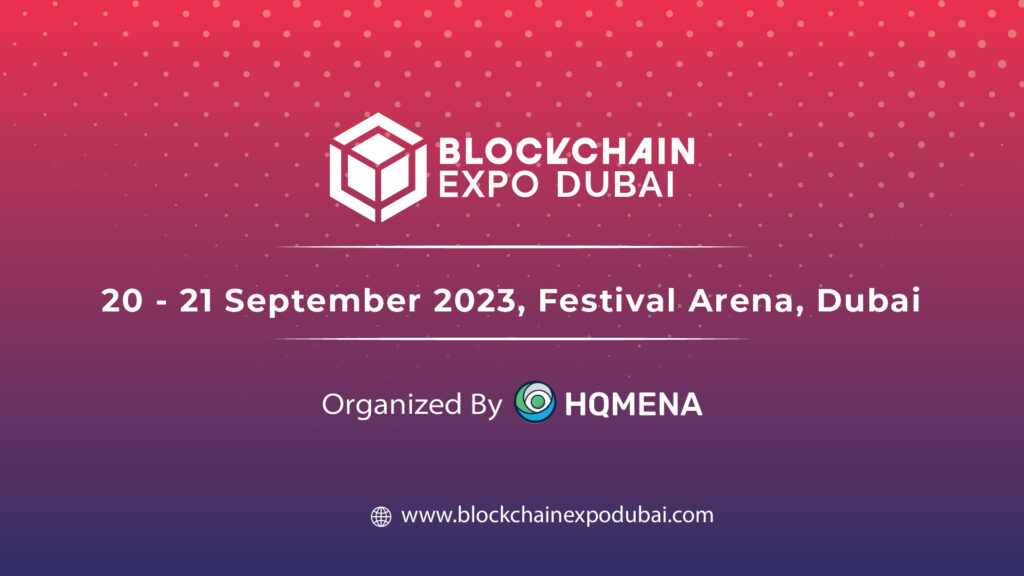 The event aims to be the premier gathering for all blockchain enthusiasts, web3 leaders, entrepreneurs, and investors in the region. Moreover, the event will be offering a unique platform for networking, learning, and collaboration opportunities, enabling all visitors to stay ahead of the curve and garner valuable insights into the ultimate power of blockchain.
The event will be hosting diverse range of activities, which includes keynote presentations, panel discussions, interactive workshops, and an exhibition showcasing cutting-edge blockchain solutions.
We are thrilled to host this big event in Dubai which will bring together the brightest minds in blockchain technology. Since Dubai has now become a global hub for blockchain innovation, Blockchain Expo Dubai will provide a dynamic platform for all industry leaders, startups, and enthusiasts to connect with each other.

Michael Xuan, CEO of HQ MENA.
The event will provide attendees with a unique opportunity to connect with key stakeholders and leaders in the region, including government officials, industry leaders, investors, and regulators.
For more information and to secure your spot in the event, you can visit the official event website at www.blockchainexpodubai2023.com.